Hardwood from Hanover Hills
Incorporating the breathtaking beauty of hardwood into your favorite rooms, Hanover Hills features all the looks you adore, with selections to suite your every need.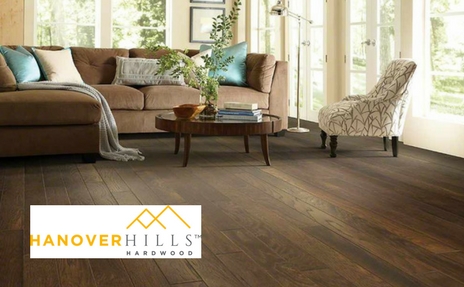 A Carpet One Floor & Home exclusive, Hanover Hills fetches all your favorite features of the forest, to enlighten your living room. Offering up everything from classical solid hardwoods, to eclectic engineered hardwoods, there's a style to suite every function and taste, whether you're seeking something rustic and hand-scraped, or glossy and exotic. With so many sizes, species, and finishing touches to choose from, it's easy to harness the haute looks of Hanover Hills.
Floor Decorators Carpet One Floor & Home is Bremerton's center for creative Hanover Hills hardwood flooring. Are you looking for hardwood with a personal touch? Schedule your free, in-home consultation today or chat with one of our onsite flooring experts.